I know, weird title or what? Wait 'til you see the outfit!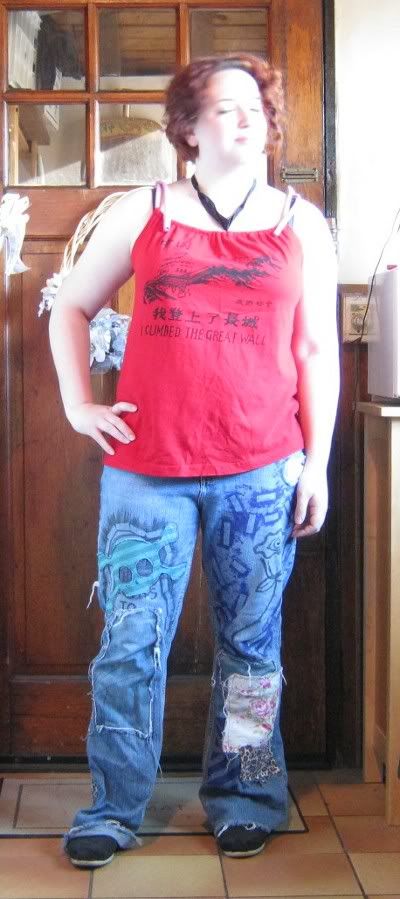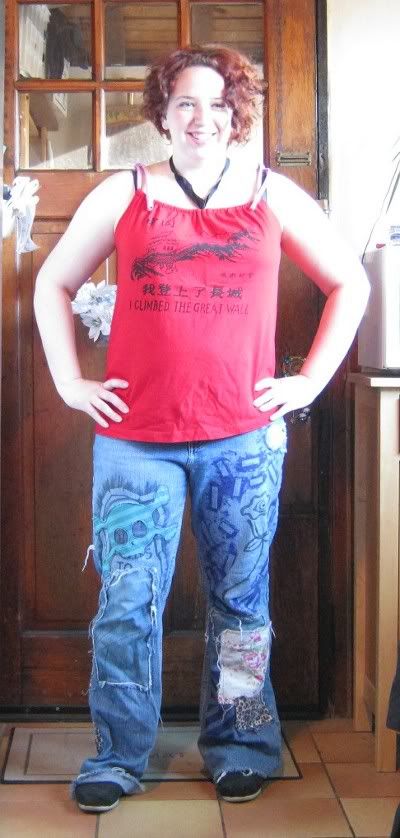 If you follow me on twitter (and you should- @MegsRaggedEdge) you would have heard my friend Brenna and I bitching about our lack of tank tops for the upcoming summer, which is sure to be a bitch. It was 80 degrees in February - I am NOT looking forward to July. I'd actually made a similar top last year
for my makeover story
. So I just went through my tee shirt collection and found a few that I didn't want and whipped up some tanks! So get ready to see a lot of shirts like this.
Jeans- Meg's Ragged Edge, thrifted, recon
Top- Meg's Ragged Edge, thrifted, recon
Toms- Ebay
Saint Charm- Philly Aids Thrift
The only problem with this outfit is by the time I got up and went to class in it, I was roasting! It was so hot the day I wore this. So when I came home, I had to change in order to run my errands for the day.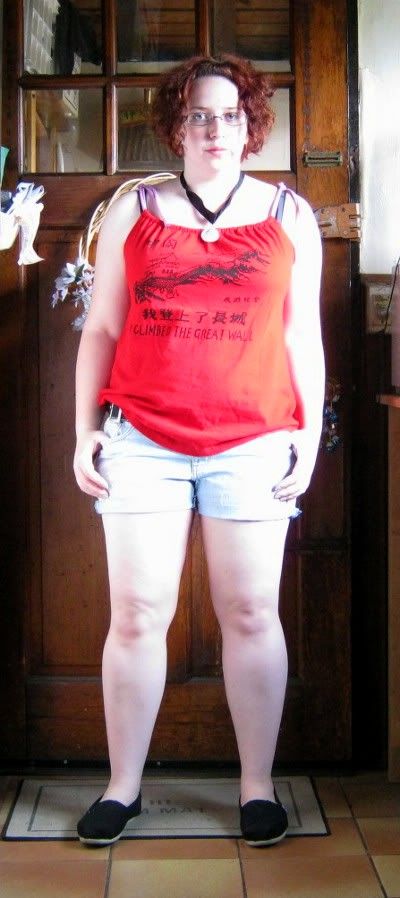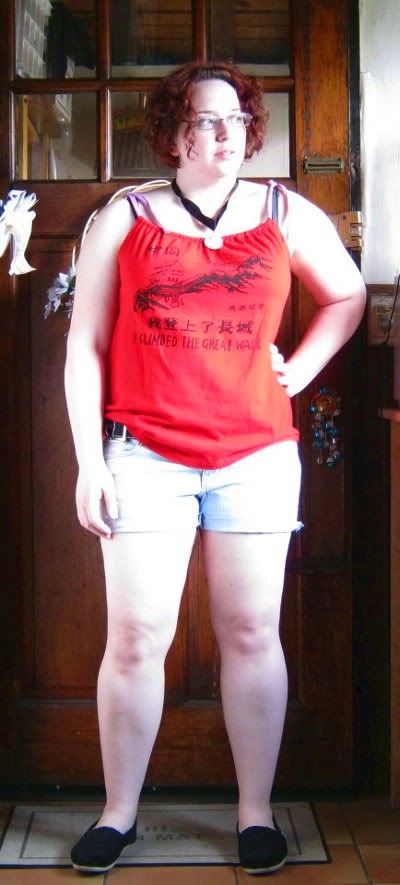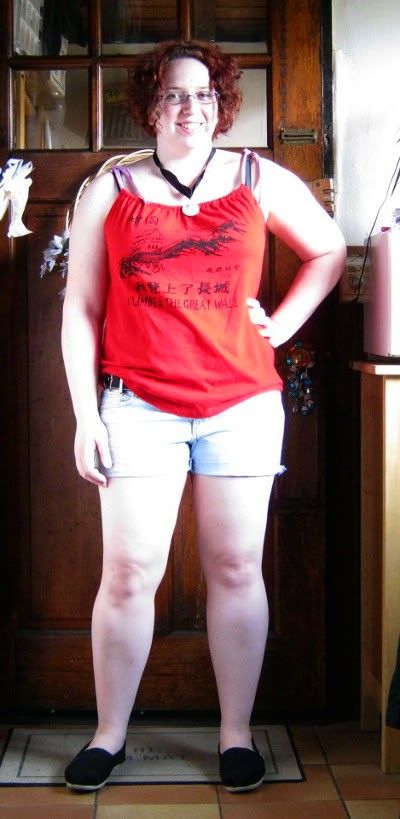 Who wears short shorts?!
And a shot of the kick ass dragon on the back.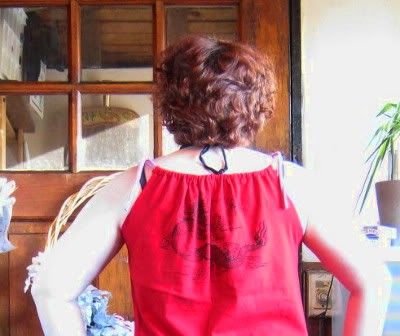 Thank you ALL for the awesome comments on my hair- you really have no idea how much it means to me. I love the purple! I'll get back to reading and doing commenting things on your blogs- I just need to power through this week (freakin' finals).
-Meg